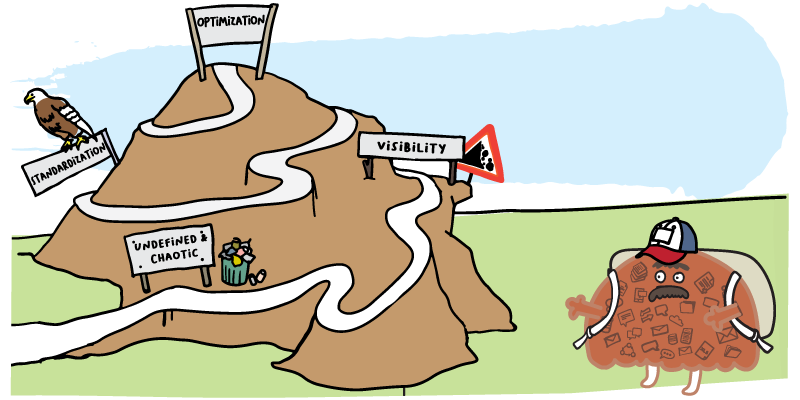 What data issues can Insycle help me solve?
Insycle features eight different modules containing dozens of pre-built templates to solve common data issues. You can also build your own custom templates to solve issues that are unique to your organization.
With Insycle you can:
Deduplicate data

Fix inconsistent data

Identify missing data

Cleanse data

Bulk update data

Associate records

Import data flexibly
To learn more, check out these articles:
How does pricing work?
Insycle plans are based on the total number of records in the database.
To learn more, check out these articles:
What counts as a 'Record'?
You can review your exact record counts in Settings > Accounts. Specifically, here are the record types that are included in the count:
HubSpot:

contacts, companies, deals

Intercom:

leads, users, companies

Mailchimp:

contacts

Marketo:

leads, companies, opportunities

Pipedrive:

people, organizations, deals

Salesforce:

accounts, contacts, leads, opportunities

Yext:

locations, assets

Zendesk:

tickets
How do I get started?
To learn more about Insycle and find ideas on how to get started, please refer to our "Getting Started" section in the Help Center.


Can I schedule a demo?
Yes, you can schedule a demo and free consultation here.


What are other companies using Insycle for?
Insycle helps companies solve dozens of unique data issues across a range of popular CRMs. To learn about some of the most popular use cases for Insycle, check out this article: Top 3 Things To Do With Insycle


Can you train me/our team to use Insycle?
Insycle offers numerous ways to help you be successful with Insycle.
One Insycle Data Cleanup / Free Consultation is available to all Insycle trial users and existing customers.
Insycle Pro Training provides two 30-minute training sessions over Zoom.
Insycle Enterprise Training provides ten 30-minute training sessions over Zoom.


How can I talk to Insycle support?
You can connect directly with our support agents during EST business hours using the live chat.
Does Insycle meet GDPR requirements?
Insycle is committed to complying with the EU General Data Protection Regulation (GDPR). Insycle is a data processor on behalf of its customers (data controllers).
Right to be Forgotten (Data Erasure): Insycle mirrors data stored in the cloud apps you use. Deleting data from an app will result in automatic deletion of that data from Insycle. For example, deleting a contact or contact field in Salesforce will result in automatic deletion of that contact or contact field from Insycle.
Insycle processes data only in Google Cloud, which complies with GDPR. Insycle does not integrate or share data with any third party.
Insycle can help customers comply with GDPR by developing data inventory and field categorization. Use Insycle to explore your data and identify personal data fields.
Can I invite team members to Insycle?
Yes, all Insycle plans allow you to invite unlimited team members to your Insycle account. Insycle pricing is based on the number of records in your database, not on the number of users that you invite to Insycle.
If they have access to your CRM, they can be invited to Insycle without charge.
To learn more, check out this article:
Invite Your Team to Use Insycle


How can I track what others and I have done?
All data updates are tracked for auditing purposes in Insycle's Activity Tracker. You can download a CSV detailing the changes for any update made using Insycle.
To learn more, check out this article:
Activity Tracker: Audit Trail and History


How can I see all active automations?
All active automations can be viewed on the Automations page. You can navigate to that page from the left-hand navigation menu of the Insycle dashboard.
To learn more, check out this article:
Automation & Manual Operations


How can I create a 'Shared' account for others to use?
Sometimes, Insycle customers want to create a master account with an email like MarketingDepartment@domain.com that they can share with teammates.
But this is not necessary. Insycle offers unlimited users for every plan. Insycle uses single-sign on, which means that you login to Insycle through your CRM account, just like you might login to a website through your Google account.
Anyone that has an account inside of your CRM can be invited to use Insycle free of charge. Invitees can log in through the login page just like the person who created the account.
Additionally, you can set permissions for each individual user, and track any changes made by individual users. This functionality is not possible with a simple shared account.
How can I merge duplicates?
You can merge duplicate records using the "Merge Duplicates" module.
To learn more, check out this article:
Bulk Merge Duplicate People, Companies


Can I lose data merging duplicates?
Yes. When you merge multiple records together, data from some records in the duplicate group will be overwritten depending on your settings. This is by design. However, you can always take steps to retain data in specific fields if you are worried about losing it, and you can instruct Insycle to append data rather than overwrite it.
However, you have full control over how merged data is retained, either on the record level, or on a field-by-field basis.
Additionally, the Activity Tracker provides a CSV that contains a record of all merged data in case you need to restore records.
To learn more, check out this article:
Bulk Merge Duplicate People, Companies


How to cancel a plan or free trial?
You can cancel your plan at any time directly from the Customer Portal.
To learn more, check out this article:
Cancel Plan
How Long Does It Take for Data Updates to Reach My Database?
Insycle's throughput it generally 200 records per minute for a simple update. For example, changing an owner of a record in bulk from Jane Johnson to John Smith.
However, more involved processes can take longer. For example, when merging 3 deals into one it may need 20-40 operations to update and re-parent all the related activities from the duplicates into the master.
The throughput is across all operations, when running multiple operations in parallel, they affect the throughput and slow down each other.
How can I remove my data from Insycle?
You can remove data from Insycle on the Settings > Accounts page of the Insycle dashboard by removing your connected account from Insycle.
Data from expired trials and canceled plans, including templates and configuration settings, is automatically removed from Insycle within 14 days to ensure data privacy and security and because there is a monetary cost associated with maintaining the accounts.
To learn more, check out this article:
Cancel Plan
How can I stop the an operation from running mid-run?
As a option of last resort, you can uninstall the Insycle app from your CRM platform to stop an operation from running. Once uninstalled, the changes made by Insycle will not hit the target platform.
For operations running in HubSpot Workflows, simply remove the automation from the Workflow and save it to stop the operation from running.
Why is my account expired if I just logged in?
Sometimes, users may find that their account shows as "expired" when they first login. There are three scenarios why this may be the case:
Enterprise Users:

Accounts with 500K+ records are not eligible for our seven-day trial. If you have a database with more than 500K records, please speak with our support through live chat or create a sandbox database to test out Insycle.

Companies with existing accounts:

Insycle searches for existing accounts using your company domain. If your company had a previous account with Insycle with an expired trial or canceled subscription, your account may show up as expired. We may be able to offer an extended trial in some circumstances. Contact support through live chat in the bottom right-hand corner.

Free accounts:

Accounts with under 5K records qualify for our free plan. After the trial period, free
How do Insycle's data privacy and security work?
Data security and privacy is a top priority and concern for us, our customers, and their customers.
How can I provide feedback?
We'd love to hear from you! At Insycle, we make it a point to shape our roadmap based on the needs of our customers. Please reach out directly through the live chat to share feedback, ideas, and feature requests.


Does Insycle integrate with platform X?
Insycle integrates with the following platforms:
HubSpot
Salesforce
Intercom
Pipedrive
Mailchimp
Zendesk
Marketo
Yext


Can I pay for just one month? What's the minimum commitment?
You can cancel your plan at any time, there is no minimum commitment for our monthly plans. Enterprise plans require a 12-month commitment.
What is Insycle?
Insycle is a complete customer data management platform. It connects directly to popular CRM platforms like HubSpot, Salesforce, Intercom, Pipedrive, and others.
Once connected, Insycle enables operations teams to easily identify and fix CRM data issues with just a few clicks. Insycle analyzes customer data in CRMs for the most common problems—poorly formatted records, duplicate data, low-quality data, and other issues.
Insycle also allows you to automate critical aspects of your CRM data maintenance processes, saving your team's time and improving effectiveness across your organization through better data quality.
To learn more, check out these articles: