Dates are a critical component of your CRM data. They are responsible for helping our CRM systems create timelines and appropriately organize data.
Insycle matches and identifies data fields using multiple different formats. Additionally, Insycle allows you to reformat dates when using the Magical Import module.
Date Format Matching
Insycle attempts to match date value using multiple formats in the following order:
Date time with timezone: 2018-07-19T23:25:45.671-0400
Date time in UTC timezone: 2018-07-19T10:15:30Z 
YYYY-MM-DD HH:MM:SS
Date (YYYY-MM-DD): 2018-07-19 or 2018/07/09
Date (M-D-YYYY): 07-19-2018 or 7/19/2018
All the above formats work with and without the - or / symbols.
Select Date Format on Import
You can also select a specific Date Format when using the Magical Import module: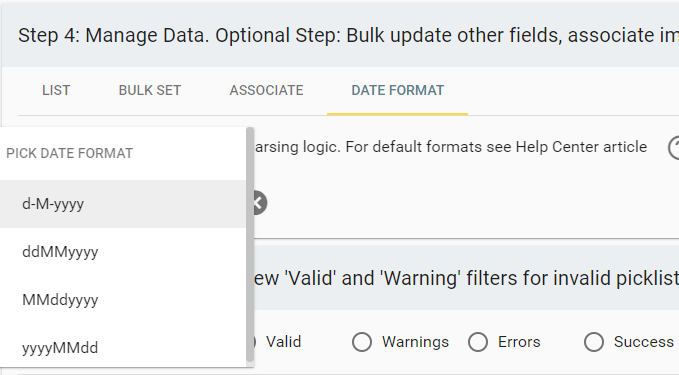 Additional Resources
Related Blog Articles
Related Help Articles
Additional Resources