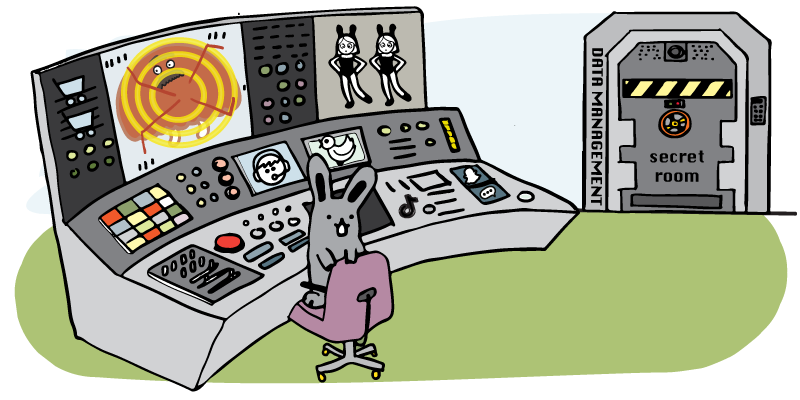 The One, Two, and Business plans are month-to-month. There is no annual commitment and you may cancel your plan at any time.
Cancellation means that a plan will not renew in the following billing cycle, and there would be no additional charges going forward. This applies to both monthly and annual plans.
After cancellation, your Insycle data will be deleted for security and maintenance purposes, including templates and configuration settings.
How to Cancel Your Insycle Plan
You can cancel your plan at any time directly from the Customer Portal.
Scroll down to the "Manage Subscription" section. Then click the "Manage" button and "Cancel Subscription."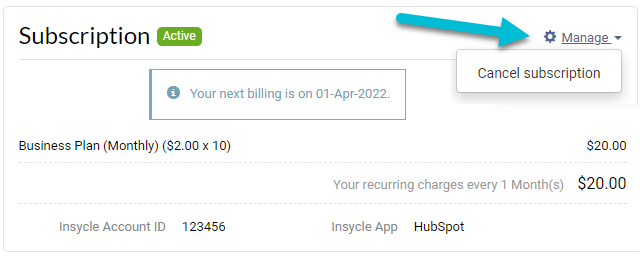 Annual Plans and Discounts
We offer a 20% discount for plans that are paid annually. For annual plans, there are no prorated refunds for canceling the annual plan prior to the end of the annual term. For more about pricing and costs, see this help article.
Data From Canceled Plans
Data from canceled plans—including templates and configuration settings—is automatically removed from Insycle due to data privacy & security concerns, as well as the cost of maintaining the accounts.
Feedback
Please fill out the feedback survey with your comments, to help improve the experience and product. We value your opinion and read every comment!
Additional Resources
Related Blog Articles
Related Help Docs
Additional Resources