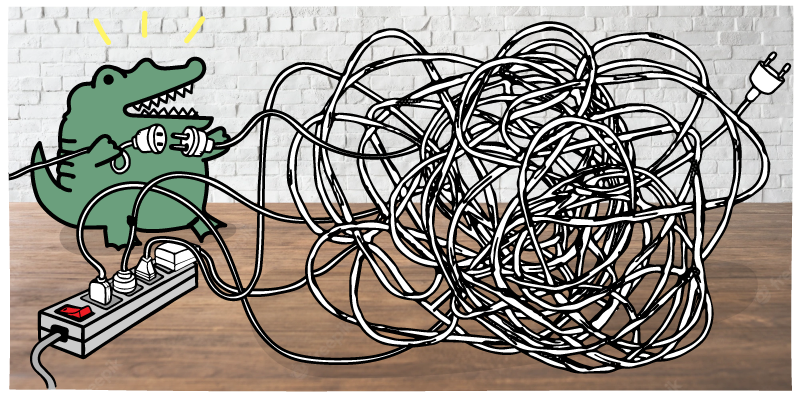 Now that you've signed up for the Agency Partner Program, Insycle is here to help you sell your data management services to your clients and generate real results for them.
The process of managing data for clients can be tricky. Every client has problems that are unique to their database, but there are also common problems that are found in every CRM. Often, clients are unaware of all of the issues in their CRM and how they are impacting their organization.
With Insycle, you can easily help your clients gain visibility into their data issues and connect those issues to real-world business problems and goals, then fix those issues in bulk or on an ongoing basis using automation. With Insycle, many of your client's most pressing data issues can be identified and fixed automatically, hands-free for your agency team.
Implementation Steps to Sign New Clients
1. Audit Your Client's Customer Data to Identify Issues
Before you can fix issues in a database, you have to identify what issues are present. A great starting point for this is to use the
Customer Data Health Assessment
.
The goal of the Health Assessment is to surface data quality issues that negatively impact your client's marketing, sales, and support efforts and to guide you through the process of fixing them.
As part of the Agency Partner Program, an assessment is generated for any client account that you connect to Insycle. You can connect the account and generate the Customer Data Health Assessment before the customer signs up for a plan, allowing you to use the assessment as a sales tool.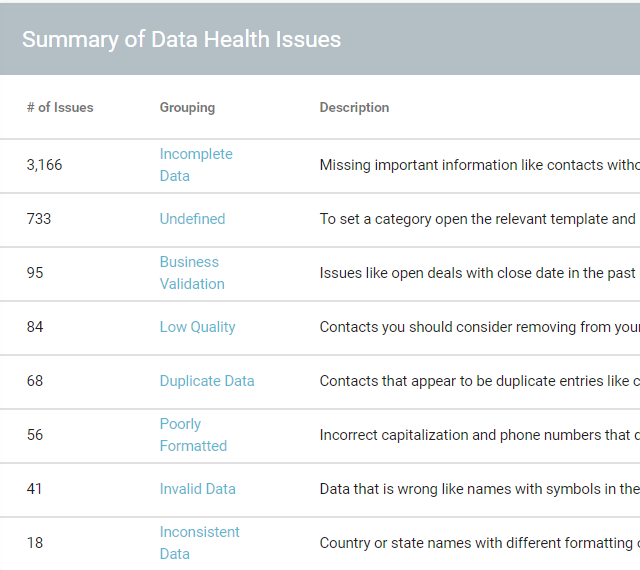 On the Assessment, you can drill down into these different categories to view the specific issues contained within, giving your clients specific details about the type of issues that they have in their CRM database, helping you to connect those to real business problems.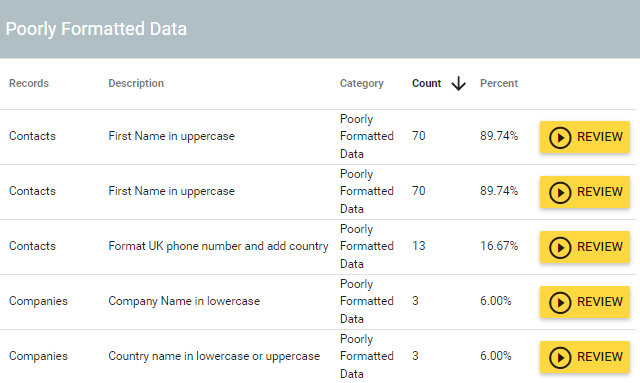 The Customer Data Health Assessment tracks issues in your client's CRM over time, allowing you to visually show improvement to clients.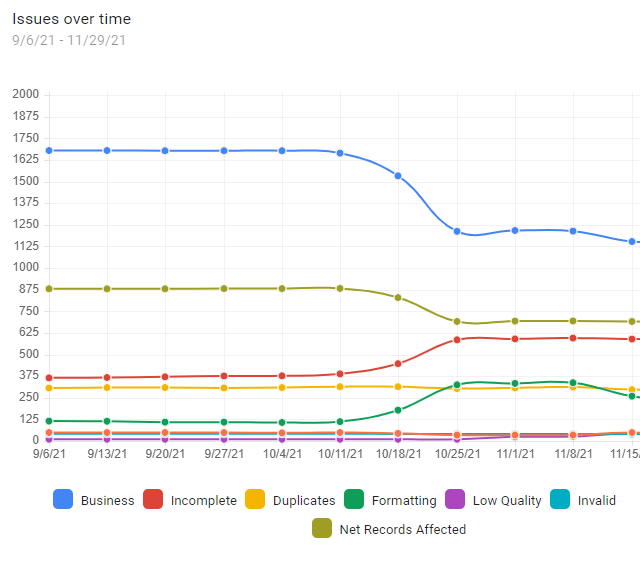 You can also generate a CSV summary of your Customer Data Health Assessment to share with clients at any time by clicking the download button in the upper-right-hand corner of the screen.

With full visibility into the issues in their CRM, your clients gain a full understanding of the scope of their data problems. Then, you can go a step further, showing them how you would fix many of their issues by generating Previews of potential updates.
2. Generate Detailed Reports About Specific Issues With Previews
You can run deduplication, associations, formatting, or any other operation in preview mode in order to generate CSVs with specific data samples to share with your clients and illustrate the issues in their database.
For example, let's say that you wanted to generate a report about existing duplicate records for your client. A good place to start is the Data Health Assessment.
Click the Review button for the template that you would like to generate a preview CSV for.
You'll be redirected to the correct module and template.
To generate a Preview of the operation, click on the Review button in the module.

On the first screen of the popup, you'll be able to select Preview mode.

Preview mode does not update any data, it only generates a simulation of what the changes would look like.
Insycle will generate a preview CSV that details all of the duplicates. This includes information about how the duplicates would be merged if the operation were to be run in Update mode, including which records would be the master record and which duplicate records would be merged into it.
Here is an example of a Preview report for uppercase first names that have been corrected. The preview CSV shows you both a before and after look for the field.
Here's another example for standardizing states:
Previews are a great way to go a step farther than the visibility from the Health Assessment, showing your clients specific data issues, and how they would be fixed to sell them ongoing data maintenance plans.
3. Fix Data Issues and Automate
Once you have some visibility into the issues in your client's CRM database and approval to fix them, then you can begin to fix those issues and standardize your fields.
On the Customer Data Health Assessment, clicking the Review button will take you to the template to fix a specific issue listed on the Assessment.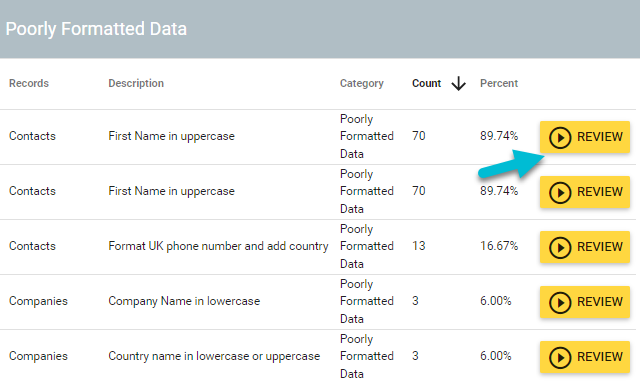 Clicking the button will take you to the correct module and template for fixing the selected issue.
In most modules, there will be a Review button at the bottom of the module page.
Clicking this will initiate a three-step process. In the first step, select Update mode to push the data changes made by the template to your client's live database.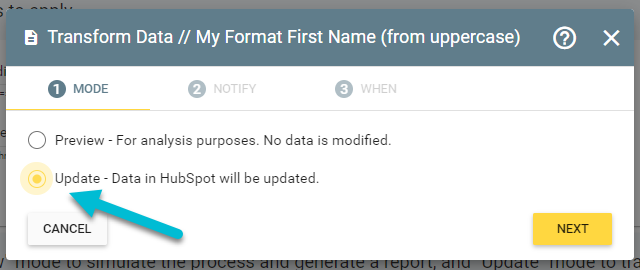 After going through the three-step process and pushing the updates to your live CRM database, you can always access a report of your run operations through the Activity Tracker.
For issues that need to be fixed on an ongoing basis, you can automate templates to ensure your client's most important data issues are fixed automatically, on a set schedule.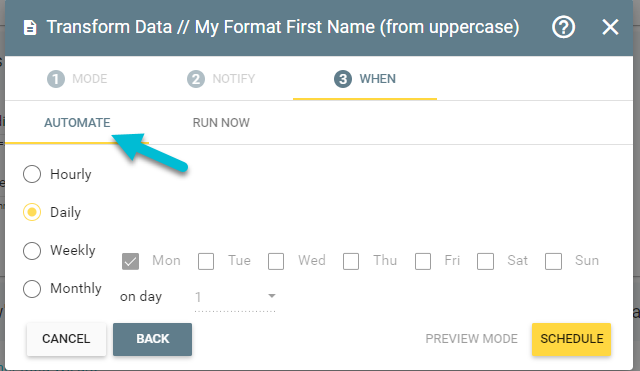 With automation, your agency can keep your client's database squeaky clean without lifting a finger.
Additional Resources