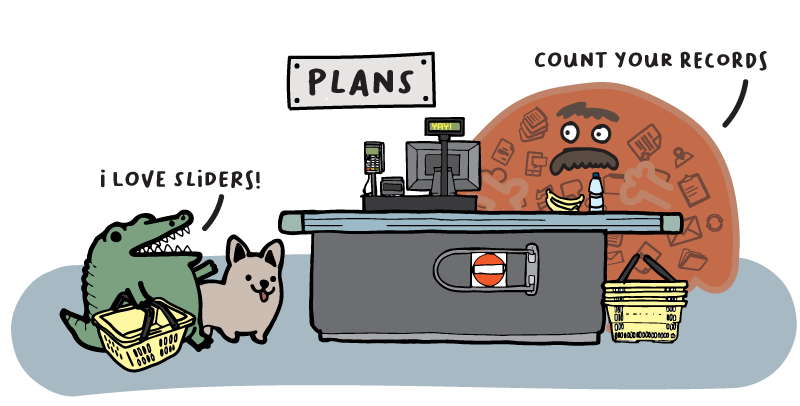 Looking for ways to save on your Insycle subscription?
The first and most important aspect of understanding how to reduce your Insycle subscription is to know that Insycle's pricing is based on the number of records in your database. The more contacts, companies, and deals you have in your database, the more your Insycle subscription will cost.
Absent subscribing to an annual plan or qualifying for our non-profit discount or agency partnership, the best way to reduce the cost of your Insycle subscription is to reduce the number of records in your database.
Luckily, Insycle is itself a tool that can help you to reduce your record numbers. Here's how you can save:
5 Ways to Save Money On Insycle
Here are six different ways to save money on your Insycle subscription:
1. Purge Clutter and Useless Data
Purging data can help you to reduce your Insycle costs, but deleting records that have no value to your organization.
Aside from Insycle, decluttering and purging help you keep CRM costs down, improve the usability of your data, and increase email open rates.
While every company's situation is different, and you should evaluate what traits would make a record useless to your organization, some of the common characteristics include:
Contacts with undelivered and hard bounced emails

Clearly fake data, like "111-111-1111" as a phone number

Low-quality data

Outdated and decayed records

Lost and unqualified prospects

Incomplete records

Free and group email addresses, like sales@domain.com
Many records that meet qualifications like this are included in the Health Assessment, allowing you to identify, track, and fix data quality issues in your database.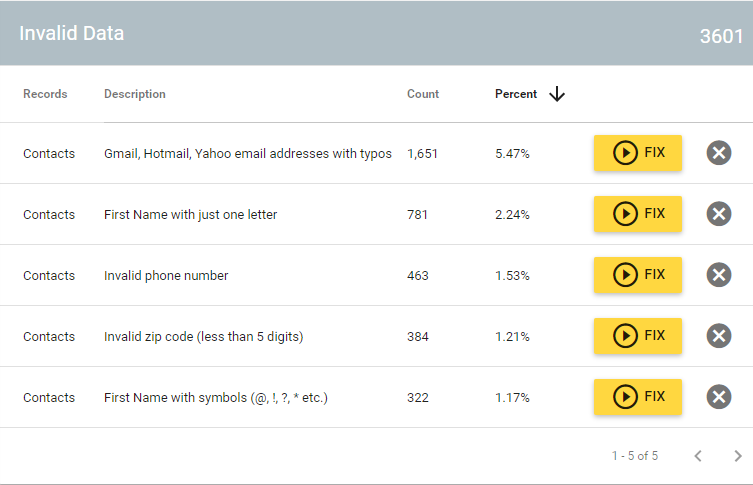 2. Merge Duplicate Records
Merging duplicate contacts and companies is another great way to reduce your overall number of records. In some databases, the duplication rate can be as high as 20%. Merging could represent a significant haircut for your overall database size.
Beyond Insycle, merging duplicates can also profoundly affect your data quality. Duplicates make personalization difficult for marketing teams, split up vital sales context between multiple records, and make your data hard to search and filter.
Insycle offers advanced duplicate detection and merging, using any field in your database as a matching field and other advanced options for using portions of those fields.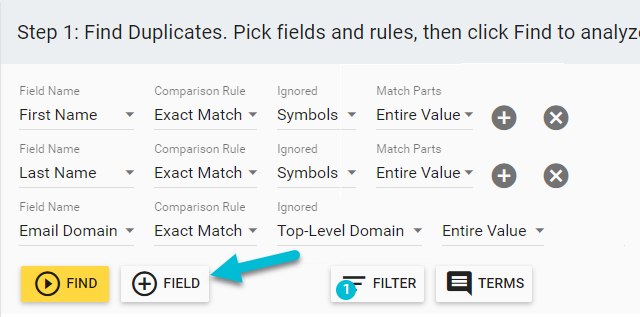 3. Upgrade to the Annual Plan to Save 20%
3) Upgrade to the Annual Plan to Save 20%
The most straightforward way to save money on your Insycle subscription is to subscribe to the annual plan, rather than the monthly plan.
The annual plan allows you to save 20% on your Insycle plan upfront with a yearlong commitment.
To view the price difference, please select the annual plan on Insycle's pricing page.

4. Non-Profits Are Eligible For a 20% Discount
At Insycle, we greatly appreciate the missions of non-profit organizations and want to help them to achieve their goals.
All non-profit organizations are eligible for a 20% discount on their insycle plan.
Additionally, our non-profit and annual subscription discounts stack. So non-profits on an annual plan receive 20% off, plus an additional 20% off the already-discounted rate, resulting in big savings.
Please contact our support team to see if you are eligible for our non-profit discount.
5. Select Our 'One' or 'Two' Plan
The "One" plan includes one module, and the "Two" plan includes two modules. Selecting these plans can mean significant savings for companies with limited use cases. You can see available modules on the pricing page. We'd need to configure your preferred module manually. To request this, please submit a support ticket.
Please remember that when you downgrade from the "Business" plan, you lose access to the Audit Trail and History, and Workflow Automation features.
Additional Resources
Related Blog Articles
Related Help Docs