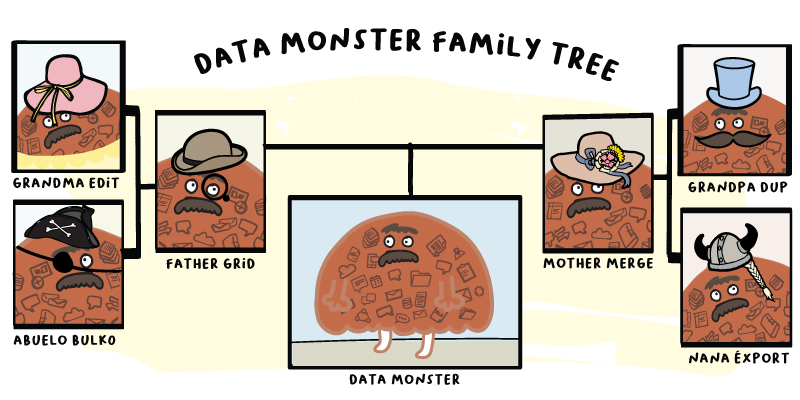 Insycle supports all custom objects and custom fields across the connected apps, letting you manage all data using a unified interface.
You can use all Insycle modules to manage, maintain, and automate data operations with any custom objects, in the same way Insycle works with standard objects.
Custom fields are enabled by default for all apps.
Overview
Insycle supports custom objects and fields across all of our connected apps.
Specific custom objects must be added to your account manually. To add custom objects, please contact support via chat or email with a list of the custom objects that you would like to be able to utilize in Insycle.
Custom fields are automatically detected and enabled in Insycle by default for all connected apps.
Custom Objects
Insycle supports custom objects for all connected apps. To have a custom object enabled for your account, please contact support through chat or email.
Once enabled, you'll be able to select your custom object from the top of relevant module screens, just as you would other objects like contacts, companies, and deals.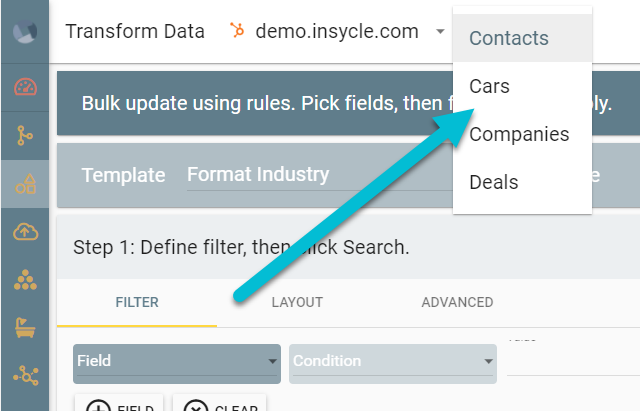 Custom Fields
Custom fields in your CRM are enabled by default in Insycle and should be available as soon as your account is connected.
In some cases, such as with Salesforce, there may be specific settings that enable Insycle to interface with custom fields. If you find that custom fields that you have created are not available in Insycle, please look into relevant settings. If you are unable to identify why your custom fields are not available, please contact support.
To learn more, see Troubleshooting Salesforce Custom Fields.
Additional Resources
Related Blog Articles
Related Help Docs
Additional Resources