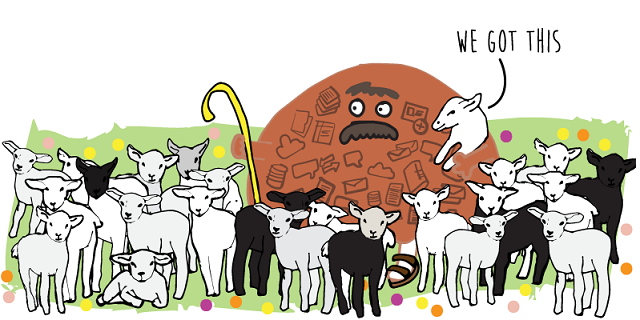 Deduplicating leads and users as one is not possible using native Intercom features.
But there are many situations where companies may not want there to be duplicate leads and users to avoid contacting them multiple times or missing valuable context in the communications that you do have.
Insycle allows you to deduplicate across Intercom leads and users simply.
How It Works
Deduplicating Intercom leads and users together is easy with Insycle.
You can identify duplicate Intercom leads and users by selecting a checkbox setting in the Merge Duplicates module.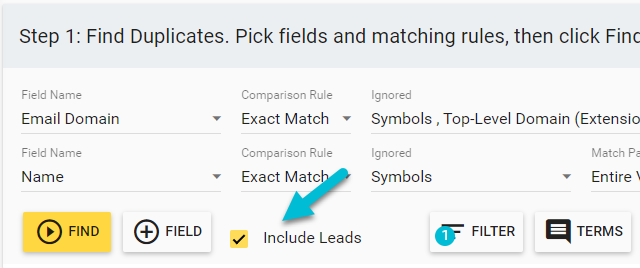 Once Insycle identifies the duplicate records, you set rules for determining the master record that other duplicates will be merged into—such as the first record created, record with the most email opens, or any other attribute that would be relevant. You can also set merging logic on a field-by-field basis.
Insycle provides a complete report of what was identified as a duplicate, what was merged, and what the outcome was in your master record.
Overview
First, you filter your data down to the leads that you would like to deduplicate, using rules. Then, you tell Insycle to link the records. To include both leads and users, all you have to do is check a checkbox.
To begin, follow the standard deduplication procedures. In Step 1, select "Include Leads."
To learn more, see Bulk Merge Duplicate People, Companies.
Step 1: Include Leads
With the Merge Duplicates module, you can deduplicate across both Leads and users in Intercom.
Open the Merge Duplicates module, and pick the "Users" record type.

Then in Step 1, select the "Include Leads" checkbox.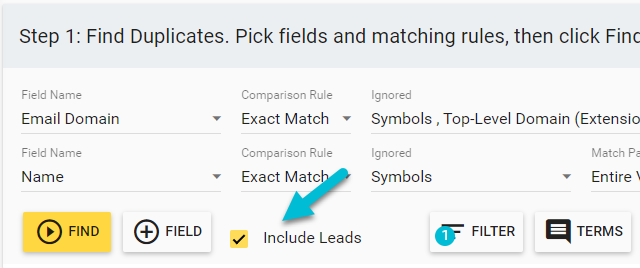 With that box checked, Insycle will match duplicate leads and users, and allow you to merge both down into one singular record.
Automation
You can set up ongoing data maintenance automation with Insycle on the module level, or using Recipes.
Preview Changes Before They Go Live
You can preview the changes that you are making to your data before those changes are pushed to your live database. When you run select modules in Insycle, you have the option of choosing between Preview Mode and Update Mode once you click the button.
Audit Trail and History
The Activity Tracker lets you review all changes made through Insycle. At any time you can download a CSV report of the operation and records affected.
Additional Resources
Related Blog Articles
Related Help Articles
Additional Resources