How to Connect Your Salesforce Sandbox to Insycle
Connecting a Salesforce sandbox instance to Insycle can be a great way to test Insycle out if you do not want to connect your live database to Insycle, or if you are an enterprise company and have too many records to be eligible for the free trial. Setting up the connection between the sandbox and Insycle is a quick and easy process.
Process Summary
Log into Insycle using Salesforce.
Enter domain and sandbox credentials.
Grant Insycle access to the sandbox account.
Start using Insycle with your Salesforce sandbox.
Step-by-Step Instructions
Log in to Insycle
Go to the Insycle Login page and click the Log in with Salesforce button.
When prompted to log in to Salesforce, click the Use Custom Domain link.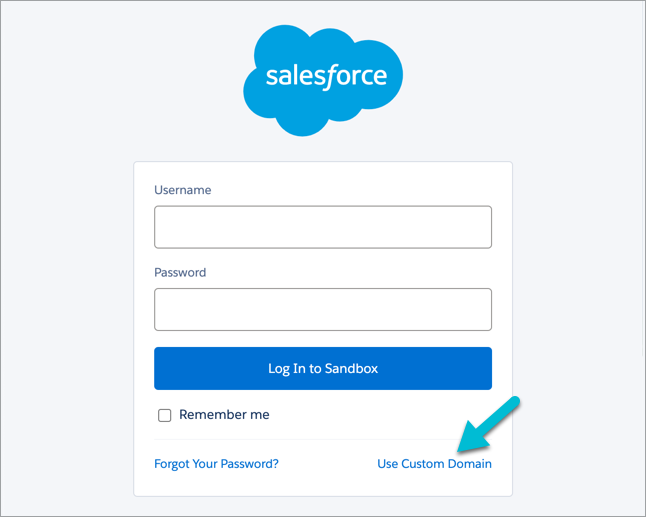 In the Custom Domain field enter test.salesforce.com and click Continue.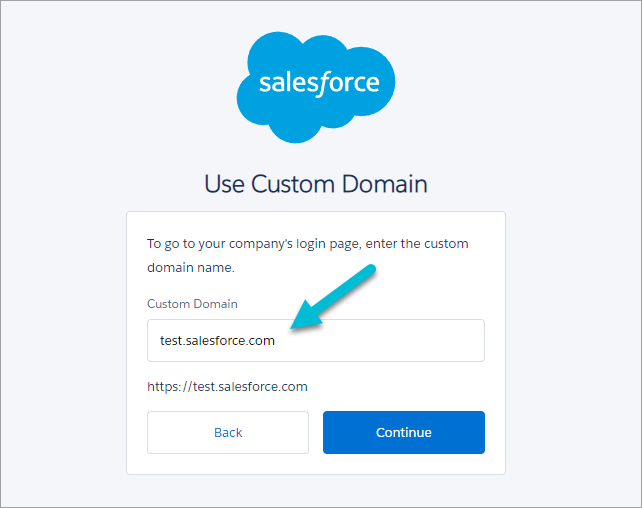 In the Username field, append a period then your sandbox name to your regular username. For example, for our sandbox named "apr2023," we'd use skyler@acme.com.apr2023
See the Troubleshooting section below for help figuring out your sandbox name.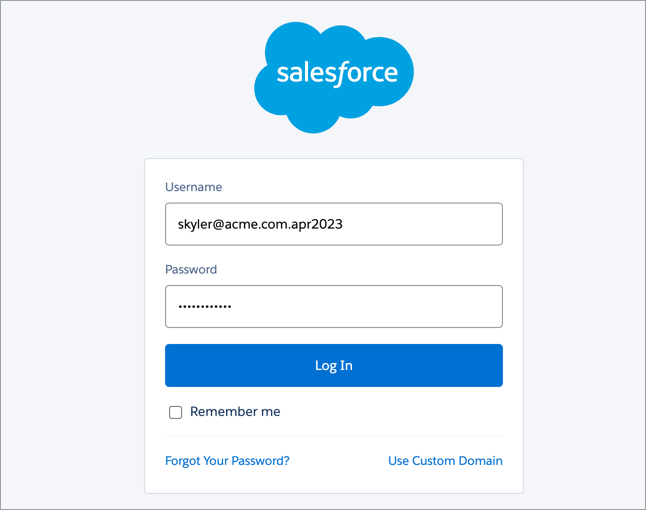 Click Allow to give Insycle access to the sandbox account.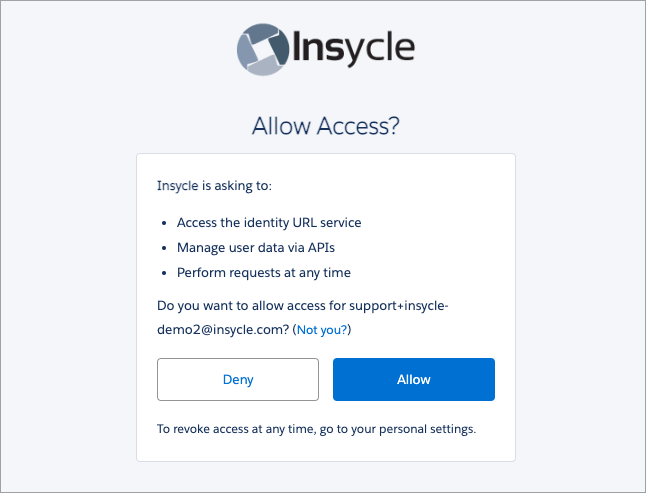 That's it! You'll be redirected to the Insycle app and logged in automatically.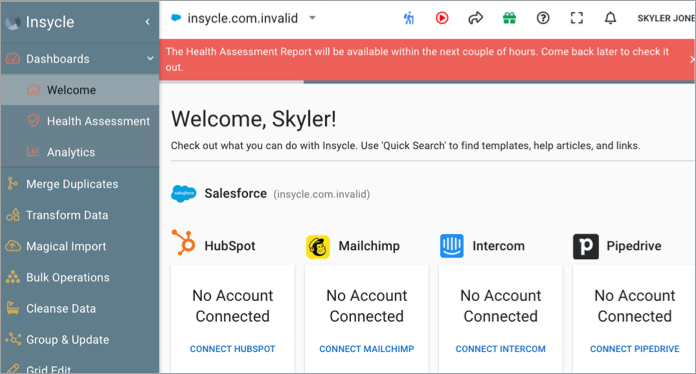 Troubleshooting
Looking Up or Copying the Sandbox Username
If you're not sure what your sandbox name is, in Salesforce go to Setup. In the Quick Find field, type "sandbox," and click Sandboxes.

On the Sandboxes page, you can find the Name of the appropriate sandbox.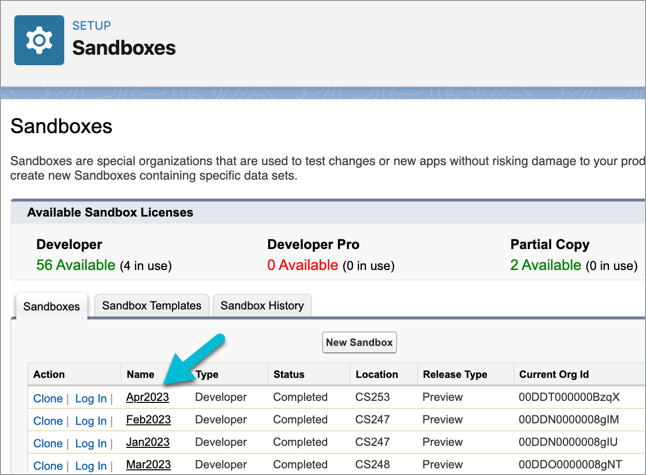 Unsure how to construct the sandbox username? Click Login next to the sandbox name and Salesforce will open a new login window with the username pre-built for you. You can copy this into the Insycle custom domain login page.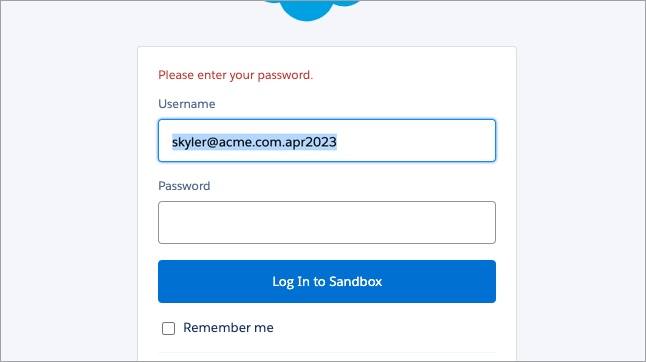 For more information about the sandbox see Salesforce's Create a Sandbox article or contact us.
Additional Resources
Related Help Articles
Related Blog Posts