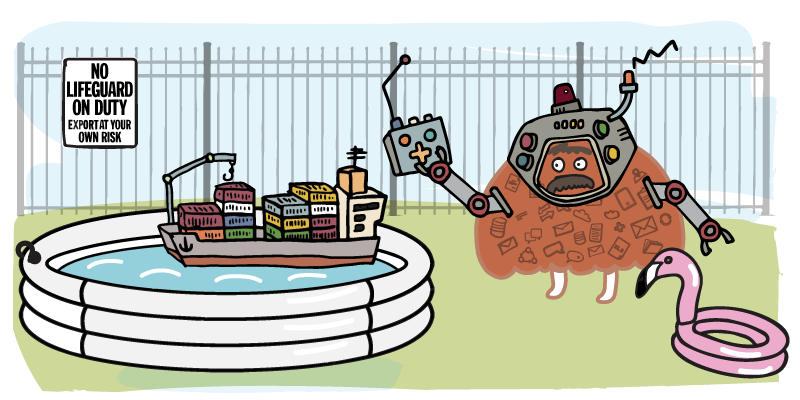 You need alerts when certain business data criteria are met in your CRM.
Maybe you want to know when a record is missing a critical field. Or you want to be alerted when a deal above a certain size enters your system.
With Insycle, you can set rules for flexible alerts and exports that keep you in the loop whenever data that meets specific criteria hits your CRM, and stay on top of your most important issues.
Process Filter:
Setup filter settings for receiving alerts
Schedule alerts
Receive alerts directly in your inbox
Step 1: Define Filter for Alerts
Automatic alerts take place in the Grid Edit module. In Step 1, you filter our database down to only those records that you would like to be alerted about, based on rules.
Let's say that we want to be alerted to deals that are currently open and are for greater than $20,000 every week.
First, we select the "Deals" object at the top of the screen.
Then we set our filter. This is our filter: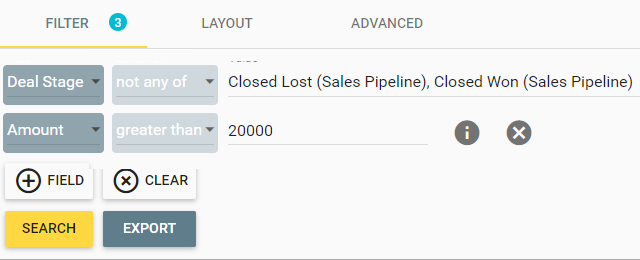 This filters your CRM down to only deals that are not closed and have an amount greater than $20,000. Click the Search button and contacts that match your filter will show up just below the filter in the Record Viewer.
Additionally, you have the ability to choose what fields will be visible for each record that matches your criteria. Select the "Layout" tab.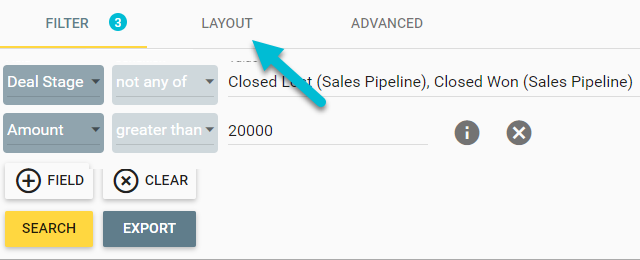 Here, you can add or remove fields from the Grid Edit module.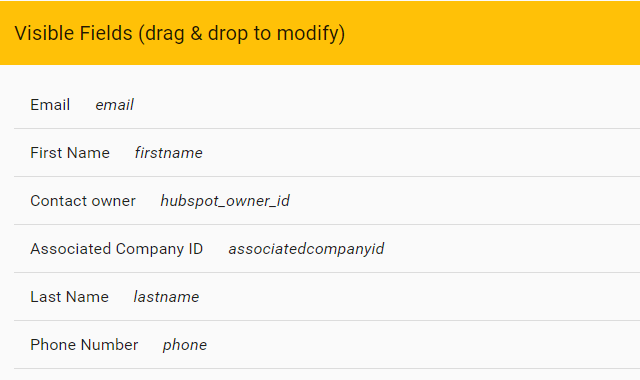 With your filter set, a preview of the fields that match this filter will be generated at the bottom of the screen.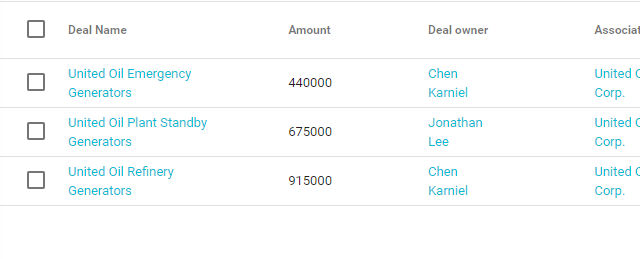 You can view and select individual records using the checkbox next to the record.
When you are satisfied with your filter and want to save it, you can add it as a new template using the "+" button, and then save it using the save disk button.

Step 2: Schedule Alerts
With your Filter set, Insycle can now create alerts and generate exports for the slice of data that you have selected, based on your filter rules. These alerts will be delivered directly to the email addresses that you specify.
You can set up automated exports by clicking the Export button.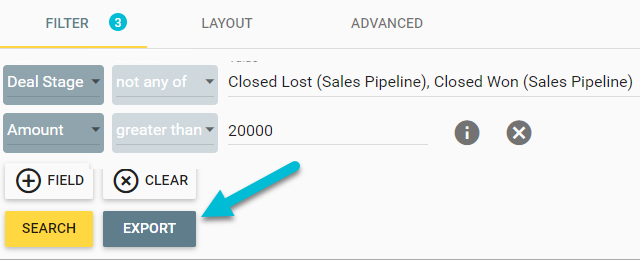 First, you'll be asked whether you would like the alert export to be in a brand-new file or an existing file. Choose "New File."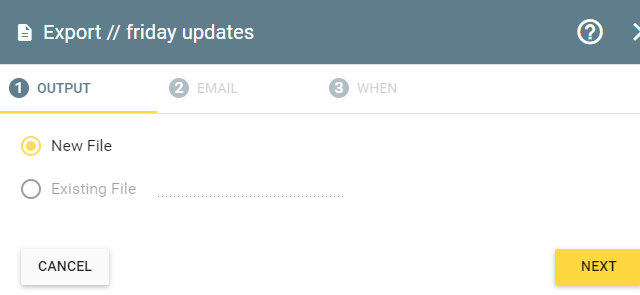 Then, you set up the alert email notification. You can add recipients or add additional context to the message. The CSV export will be attached to this email whenever it is generated and delivered to any emails you provide in this step.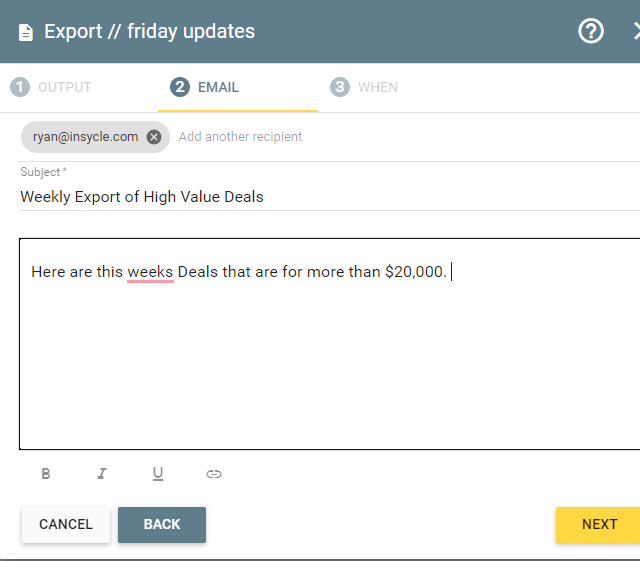 Then, on the next screen, you can set up your automated alert schedule.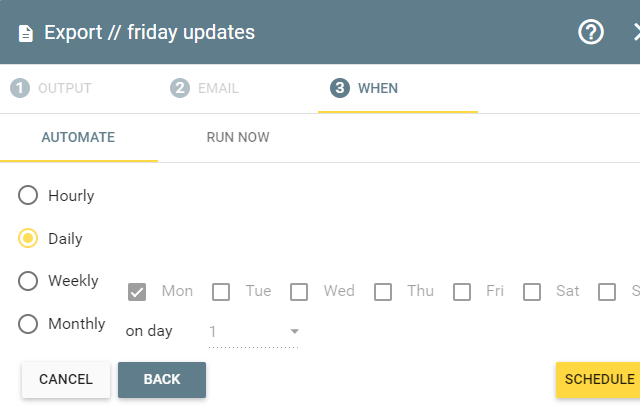 Email alerts and exports can be generated on an hourly, daily, weekly, or monthly basis.
Data that matches your set filter will be automatically exported and emailed to you or your team on a set schedule, improving data collaboration and allowing you to keep an eye on the most important customer data with regular alerts.
Additional Resources
Related Blog Articles
Related Help Articles
Additional Resources