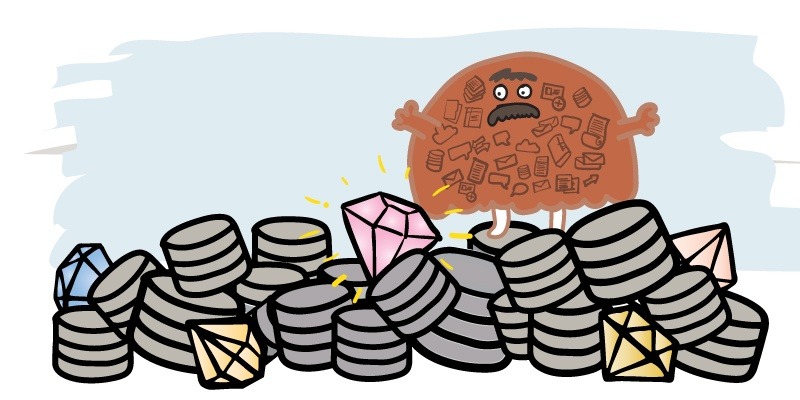 Being able to quickly edit and correct data for updates and fixes is critical to keeping your CRM data healthy. But updating your data can be difficult.
Editing data inside of your CRM is often too time-consuming. You don't have time to filter the data, open individual records, find the correct field, and edit it every time that you need to make an update. Or, you export the data and make your corrections in Excel. Then you re-import and hope that there are no issues.
With Insycle, quickly editing and correcting data is simple yet powerful. Let's look at how it works.
Summary
With Insycle, it is easy to edit and correct data by hand while using flexible and powerful filtering options.
To do this, use the Grid Edit module. First, you set a filter that tells Insycle what fields and records that you would like to edit, based on rules. Then Insycle loads your data in a convenient table-style editor, where you can quickly edit individual fields with ease. 
You can save your filter settings using Templates. With templates, future data update tasks will not need to be reconfigured, saving you time.
Step 1: Define Filter
Quick edits and updates are done in the Grid Edit module.
In Step 1, you filter our database down to only those records that you would like to edit and update, based on rules.
Insycle offers numerous pre-built templates that you can select at the top of the screen. We'll be using the "Missing or Invalid First Name" template for our example. 
Here we are filtering on First Name.

This filters your CRM down to only the fields in your database that don't have any data in the First Name field. Click the "Search" button and contacts that match your filter will show up just below the filter.
Additionally, you have the ability to choose what fields will be visible for each record that matches your criteria. Select the "Layout" tab.

Here, you can add or remove fields from the Grid Edit module.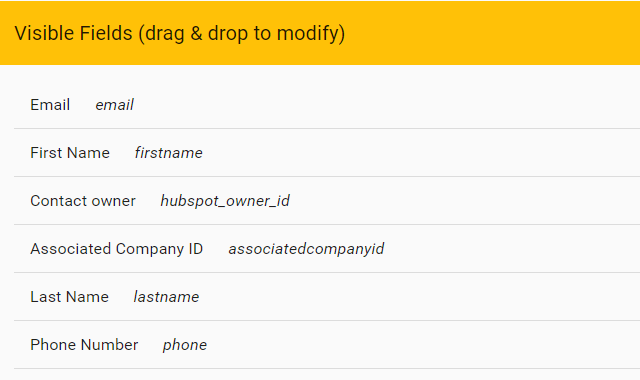 With your filter set, a preview of the fields that match this filter will be generated at the bottom of the screen.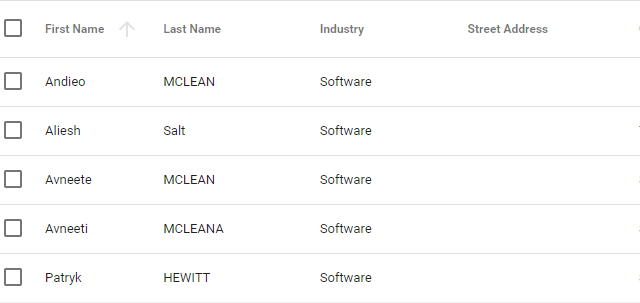 Here, you can view and select individual records for update using the checkbox next to the record.
Step 2: Edit Fields
With your Filter set, Insycle will generate a table of all matching records. In our example, this means that all records that do not have a value in the "First Name" field will show up.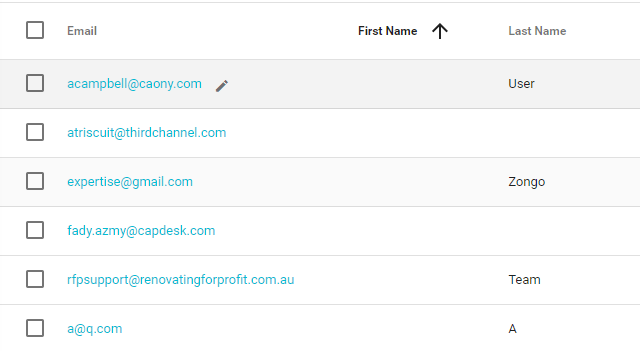 You can quickly edit any field directly in Insycle by clicking on the pencil icon when you hover over a field.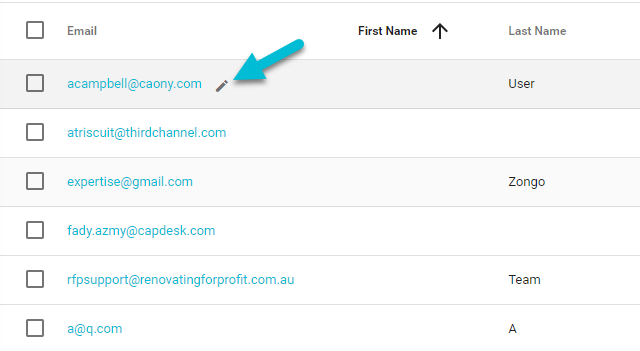 When you click this, a text box will appear in a popup window. It will contain the existing value, but you can edit it directly in the text box.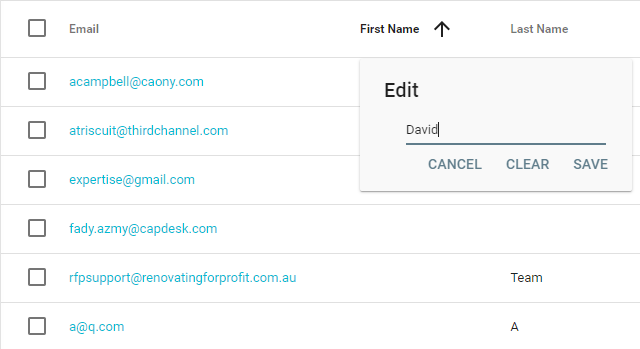 Press Enter, or click the Save option below the text box. As soon as you save the field, the updated field is pushed to your live database.
When you are satisfied with your filter and want to save it for future data update tasks, you can add it as a new template using the "+" button, and then save it using the save disk button.

Audit Trail and History
The Activity Tracker lets you review all changes made through Insycle. At any time you can download a CSV report of the operation and records affected.
Additional Resources
Related Blog Articles
Related Help Articles
Additional Resources