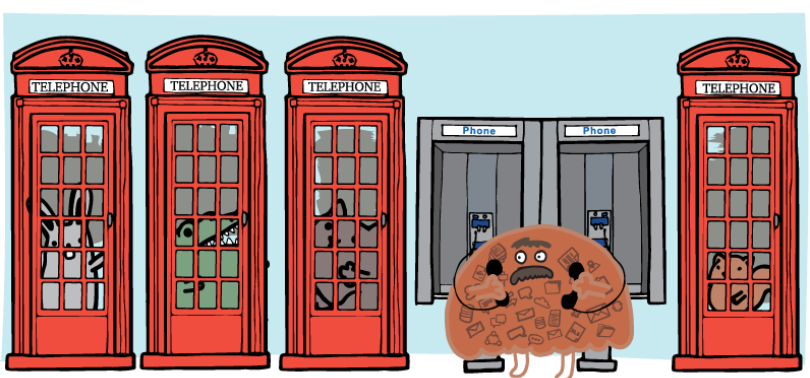 You can use Insycle to identify malformed or suspicious email addresses based on the text and letters used, however, Insycle does not provide email validation services.
Here are some email validation service providers:
Summary
Insycle does not provide email and phone validation services.
However, you can use Insycle to identify common problems and identify clearly errant in your CRM database—including malformed or suspicious email addresses and phone numbers, based on the data contained within the field.
Identify Free Emails With Typos
With Insycle, you can easily identify contacts that use free email addresses that have typos in them. Without being fixed, these emails would bounce and harm your email senders' reputation over time.
To do this, you use the Grid Edit module and navigate to the "Typos in Gmail, Hotmail, and Yahoo Email Addresses" template.
With that template selected, you'll see this filter: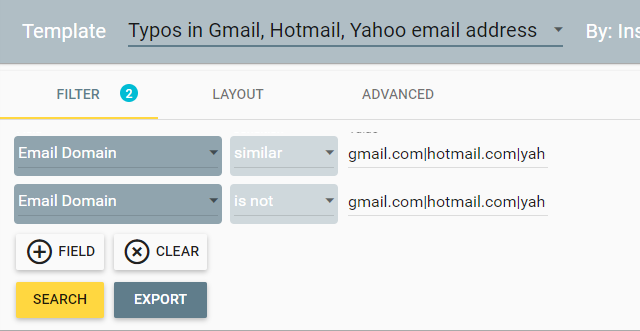 This filter tells Insycle to seek out contacts that have an email domain that is similar to Gmail.com, Hotmail.com, and Yahoo.com — without being exact matches for those terms.
This allows you to catch typos in email addresses such as:
Gmil.com
Yaho.com
Hotmial.com
And other similar mistakes
In the Record Viewer below the Filter, you'll see a list of records that were identified using this filter.

Here, if you hover over the email address (or any other field listed here) a pencil icon will appear. If you click the pencil icon, a box will pop up allowing you to in-line edit the data directly in the Insycle Grid Edit module.

This is a quick and simple way to identify a portion of the problematic emails in your CRM and quickly edit them to reduce bounces.
Identify Invalid Phone Numbers
Insycle offers numerous pre-built templates for identifying invalid phone numbers using the Bulk Operations module.
To use them, you simply navigate to the Bulk Operations module and select the template. Then you can export the records in question or even outright delete them if they are of no use.
You can set these exports to run one-time immediately or on a set schedule.
Step 1: Choose Your Template
Navigate to the Bulk Operations Module. Select a template for your phone number validation.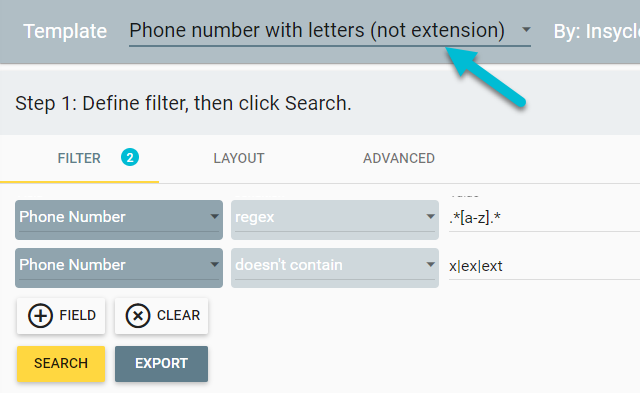 Insycle offers numerous templates that can help you to surface records with phone number issues, including:
Invalid phone number, less than 8 digits and more than 15
Invalid phone number, repeating digits 5+ times
Phone number with letters (not extensions)
Phone number with more than 10 digits
Load the template that meets your needs. Click the Search button. In the Record Viewer below, the records that meet the specifications of the filter can be viewed.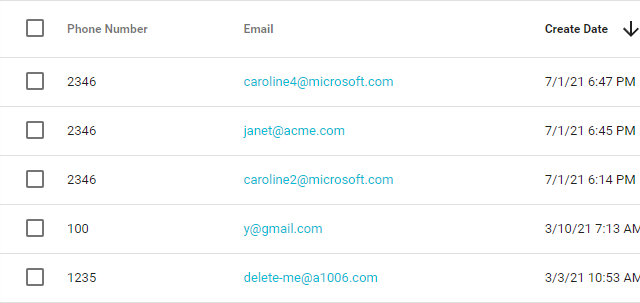 Step 2: Export
Now with the data filtered down to the phone numbers that meet your filter, you can export the data by clicking the Export button.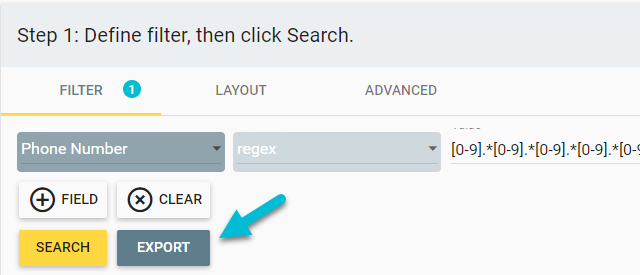 This will bring up a dialogue box.
First, you'll be asked to choose whether you want to export in a new file or an existing file. Typically, you'll want the export in a new file.
Then, click the Next button.
You'll be taken to the notification screen. Here, you can choose who will receive your export and also provide additional context about the export in the messaging area.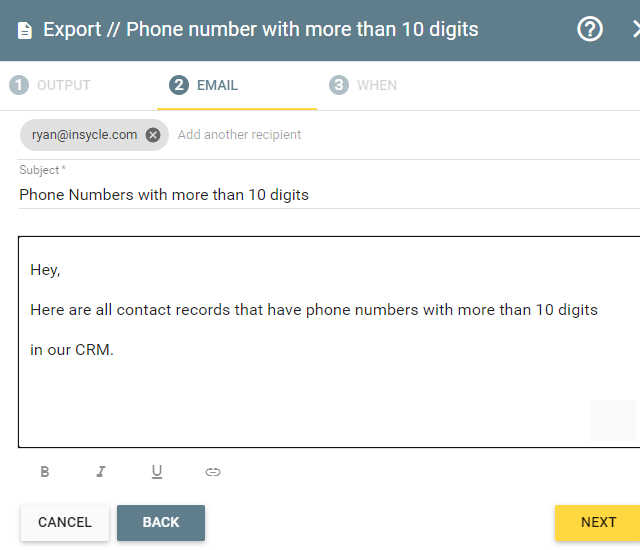 Then click the Next button. Here, you can choose to run the export one time immediately (Run Now) or on a regular, set schedule.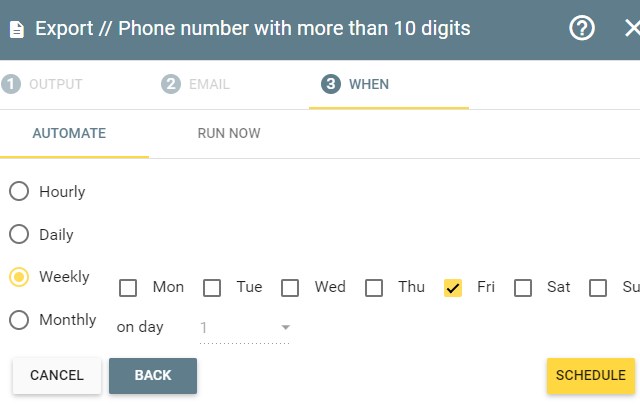 You can schedule automated CSV exports to the email addresses you provided in the previous step on an hourly, daily, weekly, or monthly basis.
This allows you to keep an eye out for records in your CRM that contain invalid phone numbers so that you can identify issues and fix them.
Automation
You can set up ongoing data maintenance automation with Insycle on the module level, using Recipes, or integrating with Workflows. You can view all scheduled automations on the "Automations" page on your dashboard.
Audit Trail and History
The Activity Tracker lets you review all changes made through Insycle. At any time you can download a CSV report of the operation and records affected.
Customer Data Health Assessment
The Data Health Assessment surfaces data quality issues that negatively impact your marketing, sales, and support efforts, and guides you through the process of fixing them. Here, you can keep an eye out for issues in your data and fix them with a few button clicks.
Additional Resources
Related Blog Articles
Related Help Articles
Additional Resources