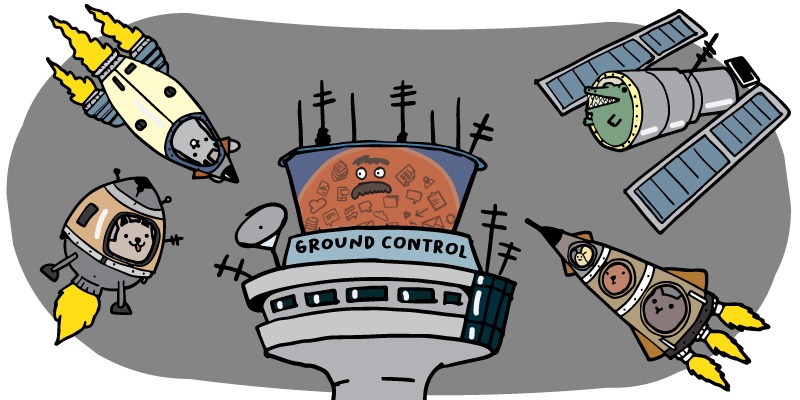 The Availability feature lets you enter work schedule info for each CRM team member. This information is used when bulk assigning records in the Assign app so items are only routed to users that are currently open and able to respond promptly.
For example, if there are three users selected as potential assignees—Jane, John, and Josephine—but John's work schedule indicates he is not available today, work will only be allocated to Jane and Josephine.
Note that if there is no availability info entered for a user, when added to an operation in the Assign app, they will be considered available at all times.
Setting Assignee Availability
Navigate to Settings > Availability and make sure you have the appropriate CRM selected.
Check the box by the user's name, then in the Availability for... section, select their timezone from the dropdown.
Add each day of the week and hours the user is available to respond to newly assigned records. If there is no availability info entered for a user, they will be considered completely available.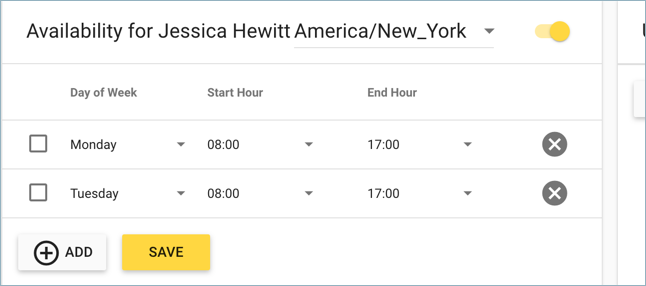 Enter the Start and End Hours, "00:00" to cover the entire twenty-four hours of the day.

Exclude or remove days the user is not available.
When finished, click Save.
Add Unavailable Dates for single-day exceptions to the recurring weekly schedule, such as vacation days or holidays. Click Save.

Making an Assignee Temporarily Unavailable
If one of your assignees will be away for a few days, weeks, or more, you can easily prevent new items from being assigned to them using the Unavailable toggle. This will make the assignee completely unavailable when your saved Assign app operations run, without needing to remove them from your templates. When they are available again, just switch the toggle to available (yellow), and all workflows will resume as before. 

Adding a New Assignee
If the Insycle user you need isn't in the visible list of assignees, click Add Assignees. You can add any of your CRM users.

Start typing a user's name or email address, or select users from the list. This list should reflect the list of users in your CRM. Click Add, and then you can add availability info for the user.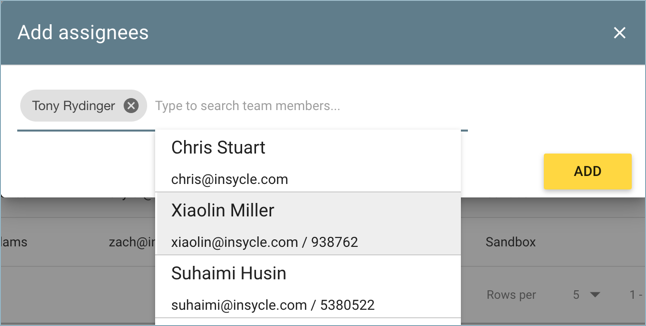 Note that with HubSpot, if there are Salesforce users that have been granted access to your HubSpot data in Insycle, these users will also appear here.
Additional Resources
Related Help Articles