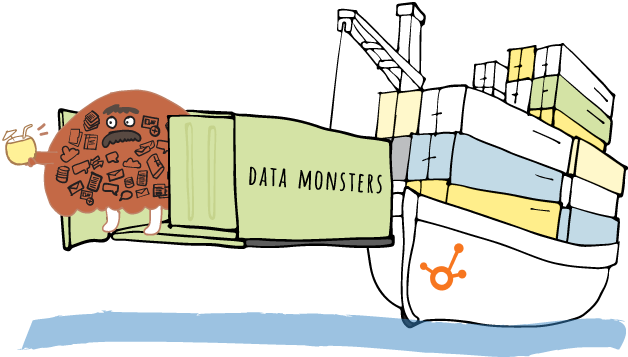 The Grid Edit module is an extremely useful tool for slicing and dicing your data, analyzing it, and gaining a better understanding of what you currently have in your database. 
For instance, processes such as deduplication and standardization often require that you know what is in your database so that you can design templates that catch all potential variations. 
Grid Edit is ideal for this. 
How It Works
The Grid Edit module allows you to filter your data in advanced ways, using any field in your database. Then, you can gain additional insights into each record by choosing what additional fields to view and even updating the data directly in the Grid Edit module. 
Step 1: Filter Your Data
Navigate to the Grid Edit module and select the object type that you would like to examine form the top of the screen—contacts, companies, deals, etc. 
In Step 1, we will filter the data down to the data that we would like to examine. 
Let's look at an example. 
Let's say that you were attempting to merge duplicates by first name, last name, and company name. But, you noticed that some of the duplicates remained in your system after the merge and you wanted to learn more about why. 
In Grid Edit, you could filter your data by the first ane last name of the records that you wanted to view (or use any field in your database to filter the records based on your use case).

Step 2: Set Your View Layout
You can choose which fields are available to view in the Record Viewer by clicking the Layout tab. 

There, you can click and drag fields to the left side of the screen to include them in the Record Viewer and any exports. 

Click the search button. Below the filter, Insycle will generate a preview of the records that match in the Record Viewer. 
Step 3: Analyze and Export Your Records
Perhaps when you dig into Elvis Rosa's duplicate records, you find multiple that don't have any data in the Company Name field, which would explain why they weren't being caught by your Merge Duplicates template.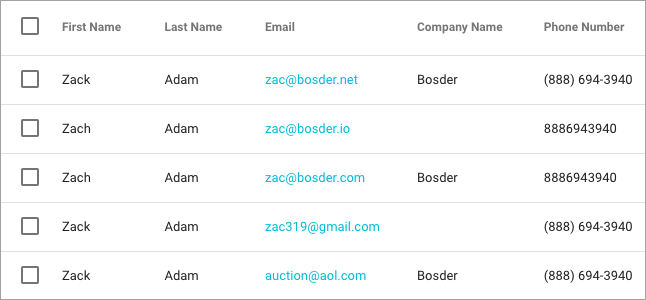 Armed with this new knowledge, you could build a template that uses other fields, like phone numbers, for identifying and merging those duplicates. 
If you'd like to export your records for reporting or further analysis, you can click the export button juts below your filter. 

Automation
You can set up ongoing data maintenance automation with Insycle on the module level, using Recipes, or integrating with Workflows. You can view all scheduled automations on the "Automations" page on your dashboard.
Customer Data Health Assessment
The Data Health Assessment surfaces data quality issues that negatively impact your marketing, sales, and support efforts, and guides you through the process of fixing them. Here, you can keep an eye out for issues in your data and fix issues with a few button clicks.
Audit Trail and History
The Activity Tracker lets you review all changes made through Insycle. At any time you can download a CSV report of the operation and records affected.
Additional Resources
Related Blog Articles
Related Help Articles
Additional Resources