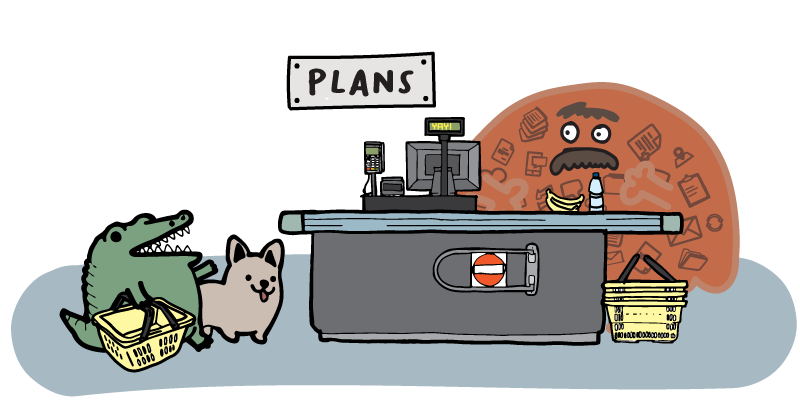 Insycle Pricing Overview
Pricing is in US Dollars
Plans are based on the total number of records in the databases.
See "What counts as a record?" below and on the Pricing page.
All plans include unlimited operations, unlimited users, and unlimited usage.
You can review the exact records count in Settings > Sync Status.
What counts as a record?
HubSpot: Contacts, Companies, Deals. Custom Objects and Tickets are optional add-ons.
Intercom: Leads, Users, Companies
Mailchimp: Contacts
Marketo: Leads, Companies, Opportunities
Pipedrive: People, Organizations, Deals
Salesforce: Accounts, Contacts, Leads, Opportunities. Custom Objects are other Standard Objects are optional add-ons.
Yext: Locations, Assets
Zendesk: Tickets
How Billing Works
Insycle offers two billing options, monthly and annually (20% discount for annual plans).
Monthly plans are month-to-month and can be canceled at any time directly from the Customer Portal. With monthly plans, your provided credit card will automatically be billed when you sign up, then continues on a monthly basis
Annual plans are paid annually and require a 12-month commitment.
Invoices will be generated for annual enterprise plans leading up to the renewal date.
How to Buy a Plan
Log in to Insycle: https://www.insycle.com/login/
Click "Buy Plan" in the top right corner under your name.
Insycle will calculate the number of records and present checkout links to the monthly and annual plans.
Click the relevant checkout link and enter your credit card to buy the plan.
How Pricing is Calculated
Pricing is based on the total number of records in the database.
The price of your plan is calculated and updated automatically on renewal.

The price can go up when you have more records and down when you have fewer records.

For monthly plans, the price is calculated every month.
For annual plans, the price is calculated every year. Additional records added during the term are billed monthly on a prorated basis.
Estimated and Exact Costs
For an estimated plan cost, adjust the pricing slider on the Pricing page to match the number of records in your database.
For an exact cost, log in to the Insycle app and click "Buy Plan" in the top right corner. You'll be presented with pricing options to complete the purchase.
Discounts
We offer a 20% discount for plans that are paid annually.
For non-profit organizations, we offer a 20% discount.
For additional information and answers to frequently asked questions, please review the Pricing page.
Additional Resources
Related Blog Articles
Related Help Docs